Gutters are an important part of any building, protecting the roof and walls from the damage that can be inflicted by rainwater. As such, gutter cleaning is vital, as blocked or damaged gutters can become heavy with water and fall away from buildings, creating a real structural hazard for the public below. Blocked gutters can also prevent water from draining off your property properly, often resulting in walls becoming damp or in damp reaching the foundations of your building.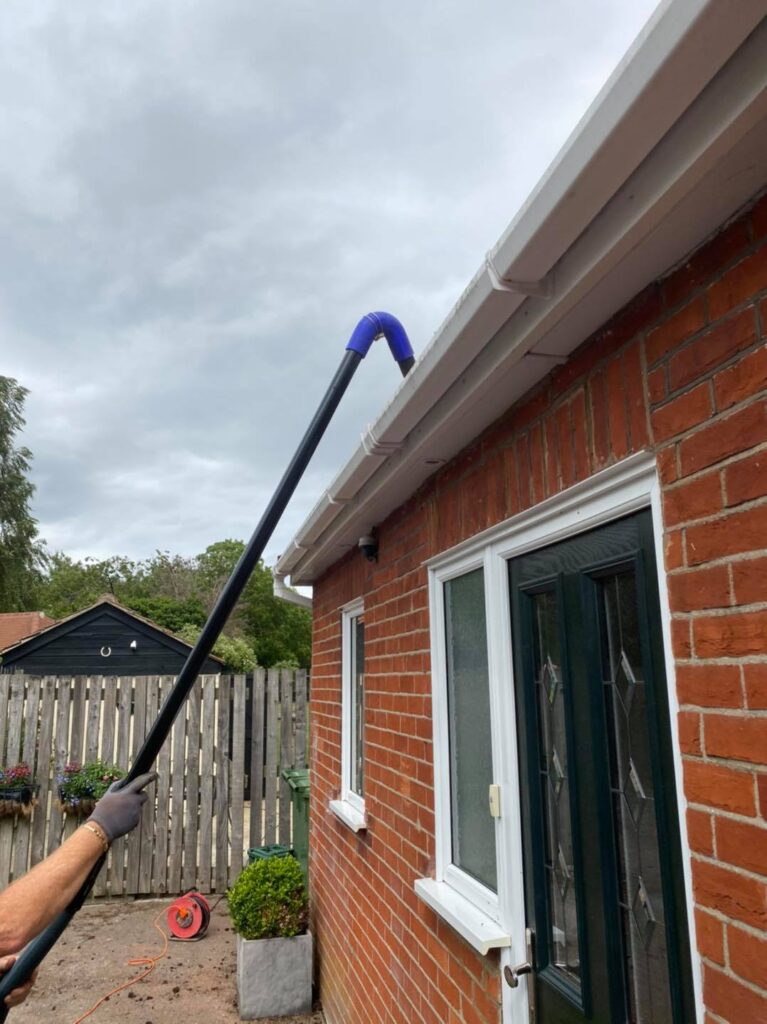 HOW IT WORKS?
At Three Bells Maintenance Ltd our gutter cleaners use the latest cutting-edge technology in gutter cleaning. Similar to the Reach and Wash System, we are able to clean gutters from ground level, meaning safe, efficient gutter cleaning. in areas where it is not possible to clean from ground level we ensure we complete a full risk assessment prior to work commencing.
Contact us today on 01787 581947 or complete the online CONTACT FORM for a free no obligation quote.